Railway
Locomotives and traction systems
The locomotives can generate mechanical work from burning fossil fuel or taking power from outside using the railway lines or the pantograph.
It's common classify the locomotive how they are powered. Thus there are Diesel and Electric locomotive, but also locomotives Diesel powered that converts the mechanical work in electric energy, they are called Diesel-Electric locomotives.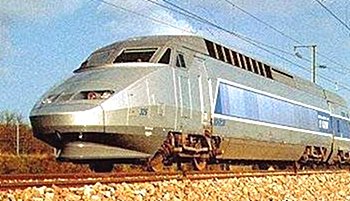 Railway signaling
The signaling is essential for the safety and the new technology offer the opportunity to receive all necessary informations for the trip into the cabin using the radio frequency.
Discover how it is possible in this section ...


Electronics : design and measuramnets
In the Electronics section will cover topics and projects related both the rail industry and the fascinating world of electrical measurements.
Do not miss references to the LabView the program for excellence for those who want to automate their measurement and applications.

National Instruments LabVIEW is a development environment optimized and qualified for the creation of testing applications, measurements and control. With NI LabVIEW users can create programs that though external equipment (Digital Multimeters, Oscilloscope, Network Analyzers, Function generators,...) can quickly and easily acquire static and dynamic signals or provide analogic or digital signals, perform analysis to verify datas stored and build a report.
For this aim you can use interfaces like GPIB, RS-232, USB, ...

Energy
Photovoltaics, fuel cells, solar panels to generate clean energy of the future.